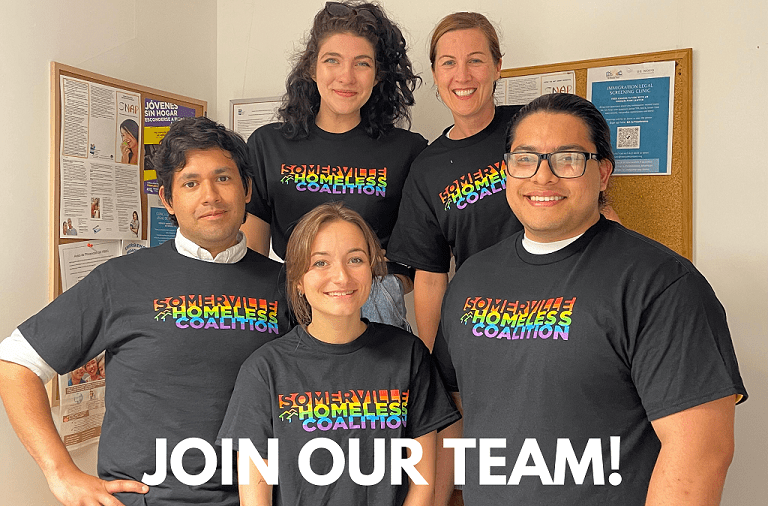 The staff at Somerville Homeless Coalition includes two dozen employees who are passionate about fighting homelessness, eviction and food insecurity. The staff at SHC are an essential part of our work. Our team is always working together to find the best outcomes for our clients. We are looking for people to join our team who are passionate about finding everyone a home and want to work with a team of people committed to their work and their clients.
Somerville Homeless Coalition offers competitive pay and excellent benefits. We encourage you to apply for our open positions! For more information about a position, click the button to apply.
Please note, we have made the decision to require all on-site employees to be fully COVID-19 vaccinated as a condition of employment.  Please see CDC for the definition. If you are unable to be fully vaccinated, either because of a sincerely held religious belief or medical condition, a request for reasonable accommodation can be made.
OPEN POSITIONS
" It's a very supportive work environment and everyone here is very passionate about what they're doing!"

– Gabby, Adult Shelter
"They give us food, they give us housing, they give us hope – there is hope!" – Client, SHC