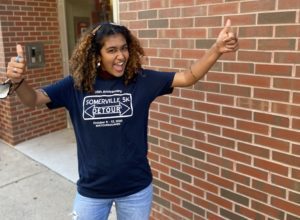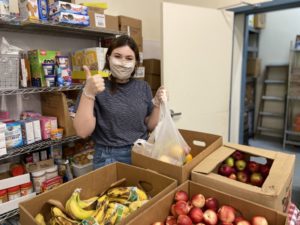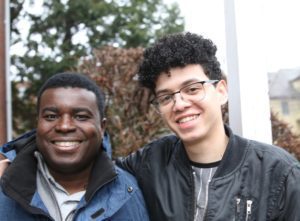 You will be joining a team full of compassionate people who never give up on their clients,
and are determined to make a difference to those who need help the most.
Housing Navigator
The Housing Navigator is responsible for informing, encouraging and assisting homeless and at-risk individuals and families in accessing appropriate programs, resources and services to ensure a successful transition to housing while attaining greater stability. This position will support individuals and families in navigating the network of services within the context of a regional approach. This will require evaluating situations, making appropriate referrals and ensuring that the client accessing the support on the other end. The Housing Navigator will be flexible by providing services through both intensive case management and drop in assistance.
Project SOUP Distribution Assistant
The Distribution Assistant is responsible for assisting the manager with all aspects of the operations of the Project SOUP Community Food Center program, which is primarily centered in East Somerville. Services include activities related to two food pantry distribution locations; grocery home delivery; community meals; coordinating volunteers; responding to requests for information; and, assisting with food recovery and inventory.
Project SOUP Coordinator
The Project SOUP Coordinator assists the Manager in all aspects of Project SOUP's operations, including food distribution activities; coordinating grocery home delivery; community meal preparation and service; food security advocacy; community relations; public benefit advocacy; and, contract compliance, grant writing and reporting. For information or to apply, please click the button below.
Part-time Evening Direct Care Staff
The congregate Direct Care Shelter Staff member oversees the total operation of a work shift within the shelter environment and facility. This includes, but is not limited to, general shelter activities, enforcing rules and policies, conflict resolution, making appropriate referrals, ensuring health and safety standards, addressing medical issues, maintaining accurate records, answering phones and door, regularly checking-in with guests and seeing to it that guests' needs are identified and attended to in an appropriate manner.
"What an awesome team! You are always so calm in the middle of a chaos and you are so diligent with our sanitation schedule!" – Shelter Services Manager