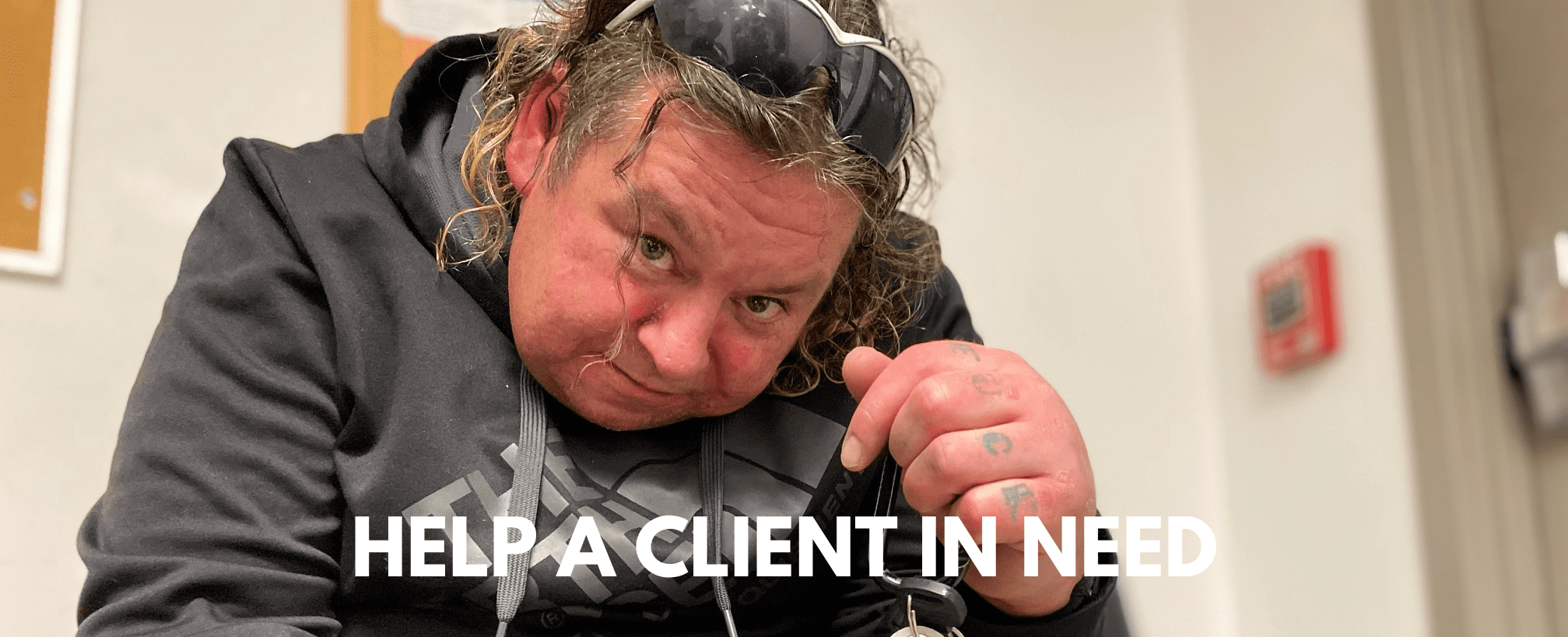 Below are the current needs of our clients, along with a list of donations we are unable to accept at this time. Thank you for helping our clients experiencing homelessness, eviction and food insecurity!
If you are unsure whether we can accept your in-kind donation, please email [email protected] or call 617-623-6111.
For current needs for our food insecure clients, please visit our Food Assistance page.
All donations can be dropped off at our main office, located at 1 Davis Square Somerville, MA.
Bottled water
Ramen
Lightly Used Jackets (Larger sizes prefered)
Tuna packets
Crackers
Juice
Soda
Travel size hand sanitizer
Soup/pasta cups
Chips
Soft granola bars
Meat sticks
Fruit cups
Dried fruit (like raisins, apricots)
Baby wipes (normal size)
Mini cereal boxes
Men's Underwear – large
All donations can be dropped off at Project SOUP located at 165 Broadway, Somerville, MA. 
Current needs:
Baby wipes
Diapers
Toothbrush
Toothpaste
Shampoo
Body Wash or Soap
Feminine products
Razors
Cooking oil (any type)
Instant coffee
Tea bags
Rice
Pasta
Gallons of juice (orange/apple)
Chips (all types)
Crackers (like wheat thins)
Juice boxes
Fruit cups
Apple sauce
Click Here For More Staples You Can Donate To SOUP
All donations must be unopened and unexpired. 
Due to limited space and a surplus of supplies we are not accepting the following donations:
Certain clothing
Shoes
Pillows
Toys
School supplies
Books
You can contact Second Chances or More Than Words for book and clothing donations.
Consider donating items we cannot accept to Boston HEAT (Human Exploitation and Sex Trafficking):
617-755-3617