Click on the link above to make a ONE OFF or RECURRING donation.
Your support makes it possible for us to help individuals and families who need it most. We offer food and emergency shelter services as well as a supportive housing services to actively find everyone a home.
When we moved Client A from the streets to his new apartment, we didn't stop there; we continued to care and provided 1:1 case management support, and still do.  This is crucial for our client's wellbeing and stability.
Client B told us that they wanted to to enter a detox program, so we listened, waited and continued to provide food and sanitation supplies.  We proceeded at their pace, in their own time.
After moving into their new home,  we ensured Family C had fittings and furnishings to make their house a home.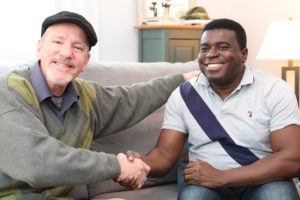 Client D talked about career aspirations during a regular home visit, so our case manager supported the client into a college education.
When Client E couldn't afford to pay rent AND feed their family, they accessed our food pantry and community meal program.
We offer a personalized care approach and choose to never give up on our clients.
Without you this great work could not continue. Any gift, no matter what the size, is greatly appreciated.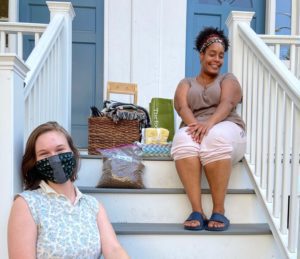 "Whatever I've needed, my case manager and the other staff here, and the folks at the shelter, they have provided it. I feel like they have pointed me in all the directions I need to be pointed in." – A permanently housed SHC Client
THANK YOU